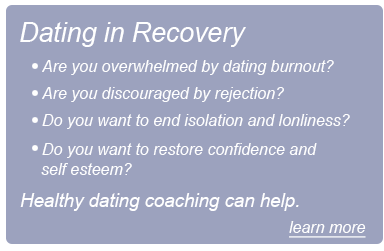 Degrees: M.A., M.P.S.
Licenses: L.M.F.T. Licensed Marriage, Family Therapist
license # MFC-31024
Certifications: C.A.S. (Certified Addictions Specialist), C.H.T. (Certified Hypnotherapist), ATR-BC (Board Certifed Registered Art Therapist)
Areas of Emphasis: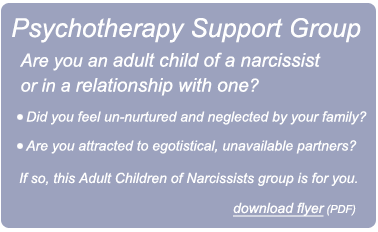 Individuals / Couples/ Relationships

Addictions

Co-Dependency / ACA

Stress & Post Traumatic Stress Disorders

Life Transitions

Employment Issues

Eating Disorders

Self-Esteem / Personal Growth

Hypnosis / EMDR

Adult Children of Narcissists




Coaching
Theoretical Orientation:
Humanistic / Integrative / Control Mastery

Art Therapy / Hypnotherapy



Approach:
Ami Hartley's psychotherapy practice of San Francisco can help you work through your problems. Are you feeling unsupported by your environment? Do you feel anxious or depressed? Have you turned to addictive behavior to avoid feeling? Do you have difficulty forming and maintaining relationships? Maybe you feel unrewarded or abused in the workplace. In my interpersonal approach to therapy I do two things:
Listen in a deep and supportive manner.
Help you to strengthen your capacity to direct and guide yourself.
In Couples Therapy I also help with communication skills and building trust and empathy. I am trained in art therapy and hypnotherapy, which I can integrate into our sessions or apply exclusively in either modality. I believe each of those who enter therapy are seeking a happier, more balanced life. All sexual orientations welcome.
Ami Hartley is a San Francisco therapist serving the Inner Sunset/UCSF Community
specializing in relationships, addiction / recovery, healthy dating coaching, co-dependency and ACA
Ongoing Adult Children of Narcissists Group