Art Therapy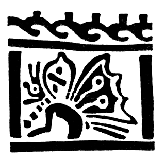 Ami Hartley's psychotherapy practice of
San Francisco also uses Art Therapy, a
powerful tool that helps you to get in touch
with feelings through the creative process.

By providing a visual explanation as to what's going on inside the mind, art therapy makes the unconscious, conscious. The art process taps into a rich inner resource of material where the experienced art therapist can help guide and assist in understanding and healing.

As in dreamwork there are often personal metaphors and imagery from the personal and collective unconscious that provide clues to where conflicts lie. Through drawing and painting you can literally "see" where issues surface and work them through to ultimate resolution.

There is a misconception that you need to be artistic to do art therapy. You absolutely do not need to be an artist. The emphasis is on the process not the product. Creative expression improves self-esteem, self-awareness, personal growth and provides a sense of mastery. It can also be less threatening than traditional forms of therapy, going deeper through the layers of consciousness to find new meanings that would not ordinarily surface.

Art therapy is helpful in breaking through creative blocks and very beneficial for people struggling with life transitions, relationship issues, addictions, ACA / Co-dependency, depression, post-traumatic stress, eating disorder, grief and loss and more.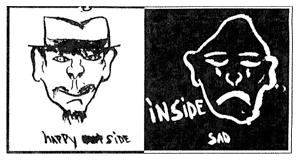 Ami Hartley is a San Francisco therapist serving the Inner Sunset/UCSF Community
specializing in relationships, addiction / recovery, co-dependency and ACA
Ongoing Adult Children of Narcissists Group